Work Safer: Heights, Trips, and Heavy Loads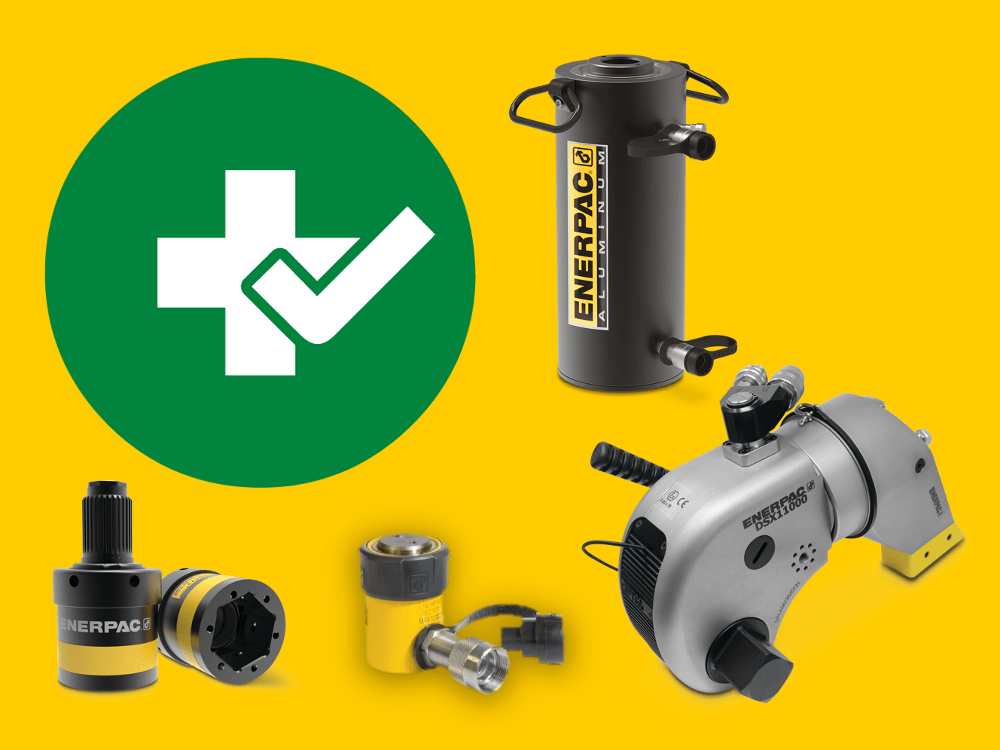 In this article:
In the United States, The National Safety Council (NSC) reports that a worker is injured on the job every seven seconds. This equates to 7 million work injuries and 99 million days of lost productivity every year. In Asia Pacific, more than 1.1 million people lose their lives due to occupational accidents or work-related diseases every year. For workers in industries such as oil & gas, power generation, and construction, the risks can be significant.
Many factors increase the likelihood of an industrial injury. Distractions, complacency, poor planning, fatigue, and a lack of competence are just a few that spring to mind. But even the most competent, focused, and experienced engineers can benefit by selecting tools that make the task safer, easier, and more productive.
In this, the first in our series of tool safety blogs, we cover key problem areas and look at tool safety features designed to help prevent injuries from working at height, trip hazards, and lifting heavy loads.
Safer Bolting at Height
When the right precautions aren't in place, working at height presents a severe risk of serious injury or death. There are steps you can take to minimize incidents such as installing fall prevention equipment, ensuring proper use of safety harnesses, and using tools designed to reduce the danger of dropping. Thankfully, for bolting technicians, there are some handy design features to watch out for when choosing a torque wrench.
Safety Features of Hydraulic Torque Wrenches

When working at height, there's enough to get on with without the worry of dropping something onto a colleague below. Examples of tools designed to minimize this risk include DSX Hydraulic Torque Wrenches which include an in-built safety tether. Knowing that the whole torque wrench is tethered to the operator and the reaction arm is secure allows the user to relax and get on with the bolting job.
When it comes to cassette changes on low-profile torque wrenches, choose one such as the HMT Series that include a link pin retainer to prevent the cassette from dropping.
If you use square drive torque wrenches, take a look at the Safe T Torque Lock from Enerpac. This clever accessory uses a mechanical locking system to converts the torque wrench into a hands-free tool. Not only does it minimize the danger of the hex socket falling, it also eliminates the threat of pinch points.

Check Tool Calibration
A correctly calibrated torque system will deliver the right output to fasten bolts accurately first time. But with continued use, even the best quality products can go out of calibration. Ignore this and you risk damaging the application – or even worse, the potential of a joint's integrity may be compromised through under-tightening or over-tightening. Knowing your torque wrench is correctly calibrated before you climb up to the work area is a smart move. The Safe T Torque Checker instantly verifies that the torque system will function correctly and work within the desired safety parameters.
Tool weight is also something to consider if you intend to work at height. Modern alloy tools are generally tough enough to get the job done and are also lighter than steel equivalents. It's also worth considering ergonomic features such as adjustable safety handles.
Preventing Trip Hazards
Slips, trips, and falls are some of the most common causes of workplace injuries. Simple ways to prevent these incidents include wearing correct footwear and marking kerbs and steps in bright colors. Another way to prevent trips and falls is to keep electrical cords out of walkways by using cordless tools wherever practical.
Cordless Tools and Pumps
Battery technology has made significant advancements in recent years. Cordless power tools for the DIY market have been around for many years, but now you can also get battery-powered hydraulic pumps and tools for heavy-duty industrial applications.

High pressure cordless battery-powered hydraulic pumps are ideal for jobs requiring a combination of portability, speed, and safety. These are perfect for remote locations where there is no access to power and also indoors where trip hazards, ergonomics, or size are a concern.
Examples include the XC-Series and the ZC-Series pumps. These power a wide range of industrial tools including hydraulic torque wrenches, cylinders, nut splitters, and bar cutters. As well as choosing the right power output, safety features to watch out for include integrated handles, lightweight construction, and carrying straps.
Although the need for electric cables will be eliminated, there will still be hydraulic hoses to manage. A useful feature to watch out for when choosing a hydraulic torque wrench is the swivel hose connector. Check to see it gives you the flexibility to move hydraulic hoses in the way you want.
Other battery-powered industrial tools not requiring a pump include bar cutters. These are ideal for use both in a workshop environment and when cutting rebar on a construction site.
Work Safer with Heavy Loads
Suspended loads have the potential to not only drop straight down, but to also swing and strike people not directly beneath it. To prevent accidents, never work under a suspended load. When planning a lift project, carry out a thorough risk assessment and choose equipment with capabilities such as synchronized lifting and remote controls.

Controlled and Synchronized Hydraulic Pumps
When lifting and lowering loads with multiple points, a controlled lifting pump provides greater precision and safety than using operators and pumps at each lift point. They work by automatically controlling the oil flow to each cylinder and offer benefits such as reduced manual intervention, a balanced load, increased productivity, and improved safety.
If an advanced controlled lifting pump is too much for your budget, there are simpler alternatives that still allow you to synchronize lifting points. If accuracy within 4% between cylinders is acceptable then a split flow pump provides a safe and economical solution.
Alternatively, consider the SFM-Series Split-Flow Manifolds which plug the gap between simple manifolds and split flow pumps. They provide easier and accurate control for multiple lift points without the need to invest in more costly split flow pump systems.
Jack-Up Systems
A jack-up system is the modern equivalent of the traditional jack-and-pack method of lifting heavy loads. Steel boxes replace hardwood cribbing blocks and provide easier handling greater sideload resistance.
For small spaces, consider the Enerpac Cube Jack which has a smaller footprint than other Jack-Up Systems and features automated mechanical locking.
SyncHoist Systems
A syncHoist system is positioned below the hook of a crane and allows the operator to achieve high precision load maneuvering with just one crane. A syncHoist will also reduce the risk of oscillations of wire rope due to crane jogging and sudden starts/stops.
Hydraulic Cylinders: Safety Features
Compared to many industrial tools, hydraulic cylinders are relatively simple pieces of equipment. But there are features to look for if you want to improve the safety of your lifts. For example, the new RC Trio Cylinder range includes a bearing system for enhanced durability. The Trio Stop Ring includes an additional wear band to absorb greater side load offering a safer solution for heavy lifting applications.
For help choosing the right product get in touch with an Enerpac Specialist. Alternatively, consider improving your safety knowledge by arranging hydraulic tool safety training.