How a hydraulic gantry helped towards the economic development of Uzbekistan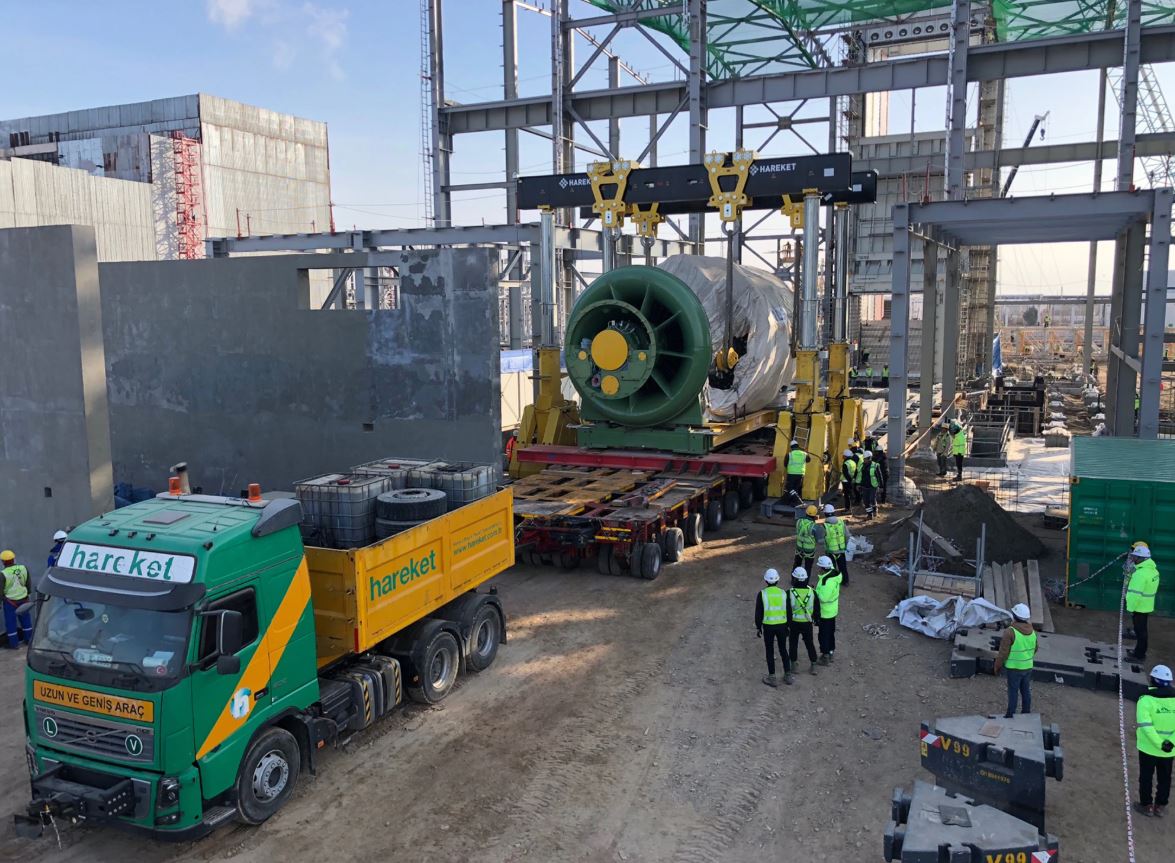 Some people might be surprised to learn that a hydraulic gantry can play a key role in a country's economic growth.
Uzbekistan: The challenges
Uzbekistan, a Central Asian country known for its connection to the historic Silk Road, now has one of the fastest-growing economies in the world. From 2013 to 2018, Uzbekistan had an average gross domestic product (GDP) rate of 6.97%. This is the eleventh highest in the world.
The two regions of Uzbekistan that are driving forces in the country's rising economic state are Karakalpakstan and Khorezm. These two regions alone will bring Uzbekistan into an upper-middle-income country by 2020.
Between the two regions, there is a population of 3 million people. With this talented workforce, large industrial projects are increasingly emerging in the area. These projects are raising production output which, in turn, also increases the demand for power. In fact, the power demand for the two regions is expected to grow by 3%, double what the rest of the country is expecting.
One of the challenges Uzbekistan faces is that their power plants are old and becoming inefficient. Most of Uzbekistan's power plant units are 40 to 50 years old – meaning the units have surpassed their equipment life cycle and are in extremely poor conditions. A reliable power supply is needed with output capacity to support the economic growth in Karakalpakstan and Khorezm.
Takhiatash Thermal Power Plant (TPP).
The power plant for the regions is the Takhiatash thermal power plant (TPP). The Takhiatash TPP was built in 1974 and is home to five gas-fired steam turbine generation units. Three of those units are near obsolete and have been running with decreased capacity.
In order to meet the need for increased power in the regions, Uzbekistan has implemented a plan to retire the three inefficient units and replace them with two combined-cycle gas turbines (CCGT). Once completed, the power plant capacity will increase from 730 megawatts to 930 megawatts and increasing electricity output 1.7 times.
Moving the new combined-cycle gas turbines into position with a hydraulic gantry
One of the problems encountered while installing the CCGTs was that they individually weigh 357 tons and 292 tons. To solve this, a telescopic hydraulic gantry was used to lift and place the turbines. This allowed for the final installation steps to take place.
Without the force of heavy lifting technology found in hydraulic gantries, upgrading the power infrastructure in Uzbekistan would be much more dangerous and costly. And without a reliable power supply, economic growth is difficult to realize.
This installation marks the beginning of energy-efficient modernization and will help restructure the Uzbekistan power industry that is facing the challenge of aging and inefficient units. It also helps solidify Uzbekistan as the largest electricity producer in Central Asia.
Learn more about the Takhiatash TPP installation on the Enerpac website.