How a Hydraulic Lifting Gantry Helped the Maintenance of an Offshore Process Valve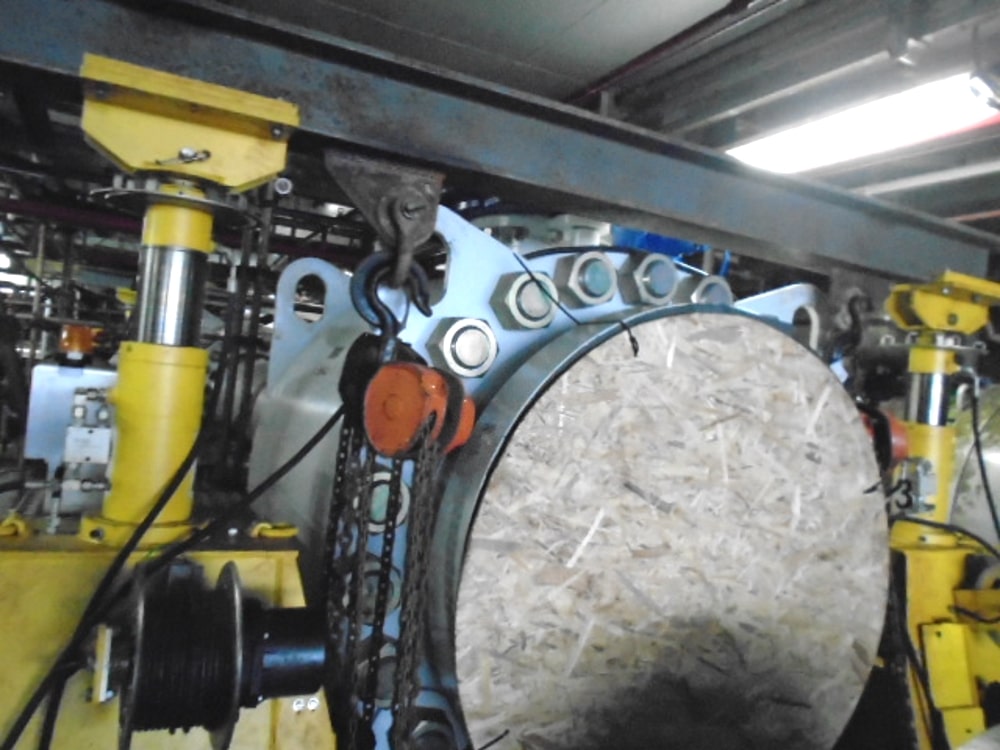 When you consider the typical environment where a hydraulic lifting gantry might be used, what normally springs to mind is outdoor construction sites and large industrial buildings where there's plenty of headroom and clearance around the load.
You may be surprised to know that hydraulic gantries are available in a compact format, and these designs can offer the ideal solution when heavy items need lifting and space is tight.
One recent example demonstrating this was when Petrobras, a Brazilian multinational corporation in the petroleum industry, needed to replace a process valve on an offshore platform. With the help of an Enerpac Super Lift (SL-Series) Hydraulic Lifting Gantry, the company was able to overcome three main facility and location limitations, that many in the petroleum industry experience during maintenance. The summary below describes why the gantry was the ideal solution.
Low Ceiling Height and Tight Spaces Limits the Choice of Equipment
Clearance was a key factor in deciding the equipment needed to remove and replace the process valves. The ceiling height aboard the rig was so low that a mobile lifting systems would not have enough overhead space to operate. Enerpac suggested an SL-Series Hydraulic Gantry, as the compact size made it perfect for fitting into the confined space.
Hydraulic gantries are a safe and efficient way to lift and position heavy loads, especially when traditional cranes will not fit or if permanent overhead lifting systems are not an option.

Safety Risks from Equipment Hoses and Cables
Working with hydraulic equipment often means external power packs are needed. The downside of this is the hydraulic hoses and cables required to drive the equipment. This presents several safety issues. First, they are a tripping hazard for those walking around the jobsite. Second, there is the chance that any other machinery nearby could accidentally damage the hoses and cables, which would delay the job schedule.
The gantry specified for this project included self-contained pumps, valves and hydraulics to eliminate those safety hazards. Gantries of this type also come as standard with wireless controls, allowing the operator to move freely around the gantry while controlling the load and position effortlessly from their fingertips.
Offshore Harsh Environment Requires Damage Control
Because of the harsh working conditions, performing maintenance on an offshore rig comes with environmental requirements and considerations. Therefore, equipment was needed that could withstand the surrounding saltwater.
As a response to this requirement, the gantry solution was manufactured to prevent corrosion using a custom paint finish and stainless-steel cabinets. Additionally, since the equipment was being used in an explosive environment, an ATEX-certified explosion-proof motor was added.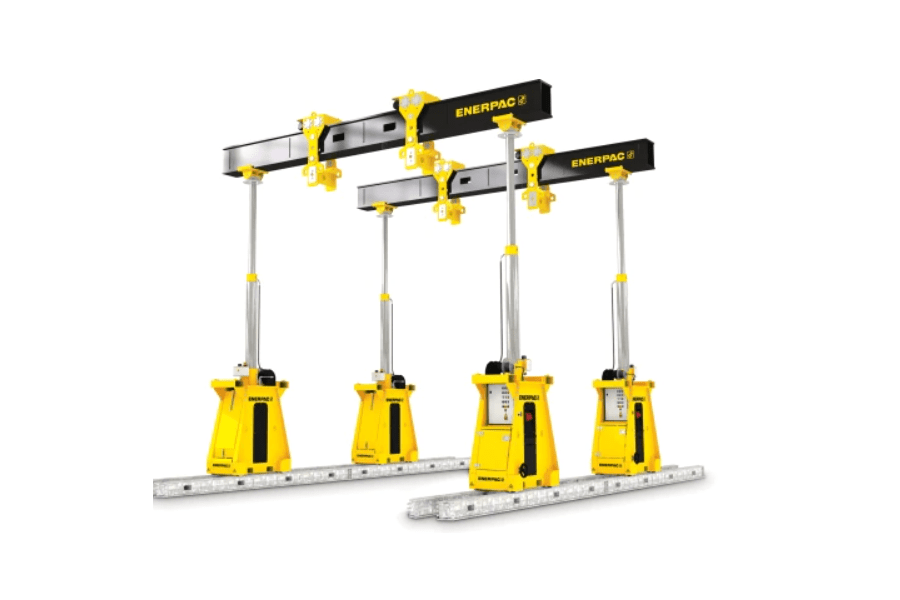 Summary
It was clear that the Enerpac Super Lift Hydraulic Gantry was the best equipment for this particular application. Safety, ease of operation, and dimensions were important factors for the consulting company when choosing equipment. The company was drawn to the Enerpac gantry for its compact size, wireless controls, self-contained hydraulics, and synchronized lifting and traveling. But what ultimately led them to choose us was that these features come standard on the equipment with no additional cost.