50-Ton Hydraulic Shop Press: XLP Self-Assembly Process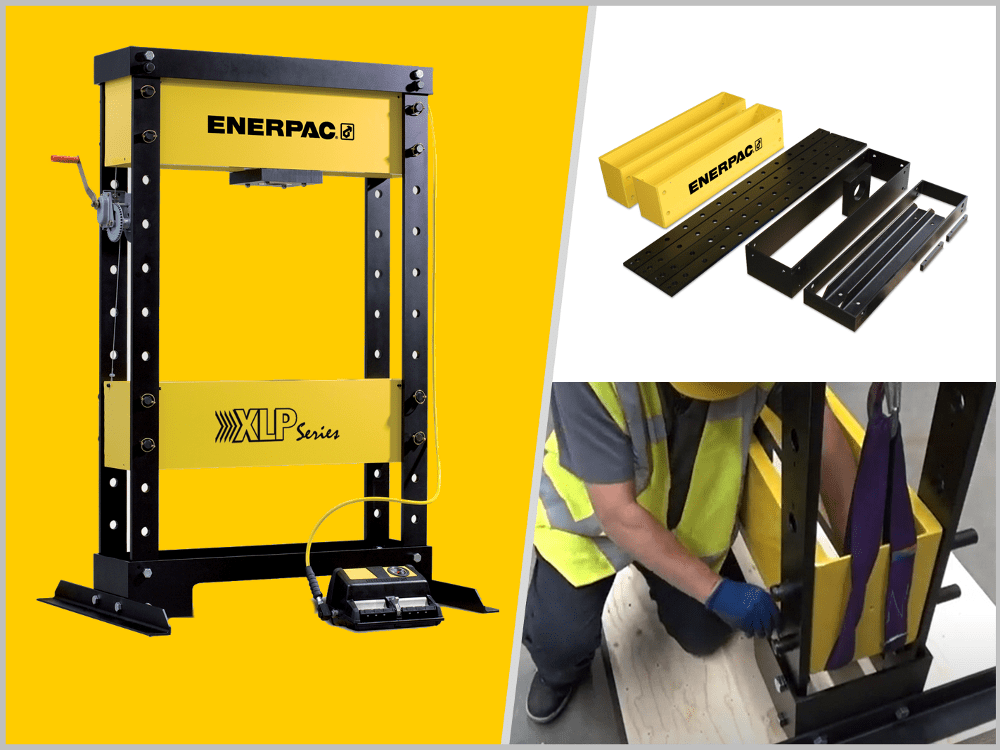 In many workshops and production facilities, hydraulic presses are an essential piece of equipment. The 50-ton hydraulic shop press manufactured by Enerpac is a typical example. It includes premium features at the right price – especially when you select a self-assembly model.
The Enerpac XLP-Series models are available in 25, 50, and 75-ton models. Features include hydraulic cylinders that can be adjusted horizontally and extra-wide frames.
To power the press, there are several options of high-performance pneumatic and electric pumps to choose from – which means you're equipped to carry out a wide range of press applications efficiently and safely.
Workshop owners and press operators shouldn't be daunted by the assembly process. The video below shows the setup process from start to finish and breaks it down into 9 simple stages.
50 Ton Hydraulic Shop Press: Assembly Video
More About Enerpac Hydraulic Presses
Besides the 50-Ton Hydraulic Shop Press featured in the video, there are many other configurations available. So, if you need a press for punching, forging, blanking, bending, or molding, chances are there'll be the right press for your job. Common types include C Frame, H Frame, Arbour, and C Clamp. Depending upon their size and tonnage capacity, these can be mounted on either the floor or a sturdy bench.
Other Workshop Tools
If you need workshop tools in addition to hydraulic presses take a look at our article Essential Workshop Tools to Boost Productivity and Safety.