How a Diamond Wire Saw Works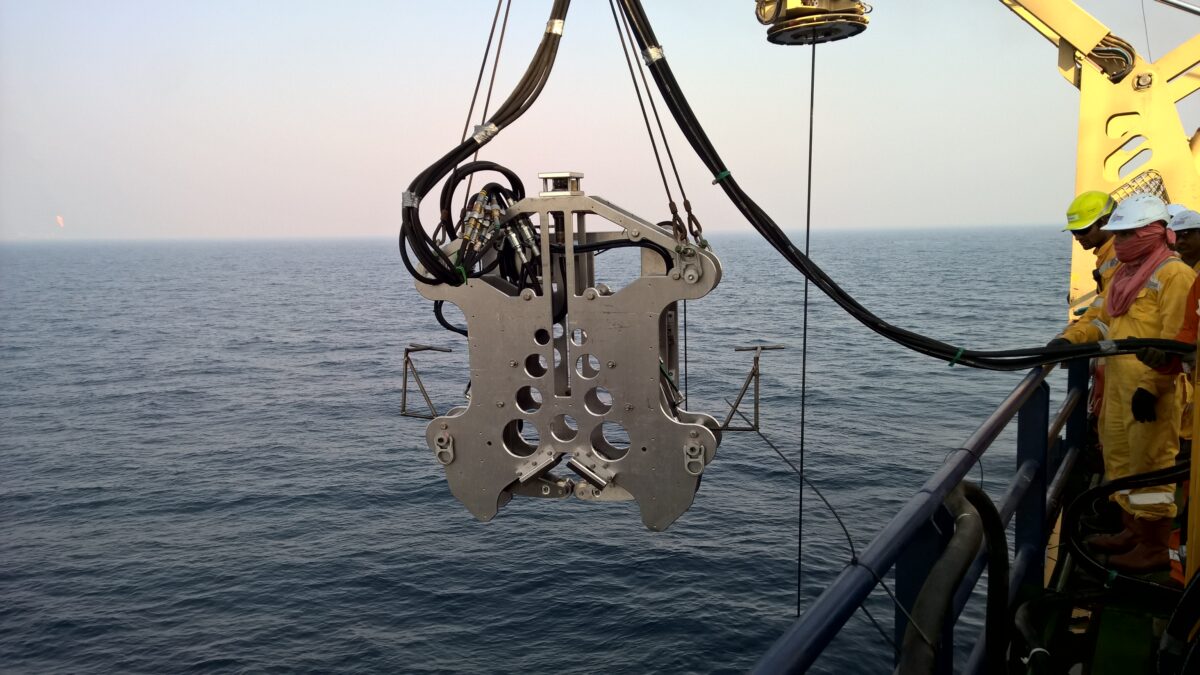 The origins of the Diamond Wire Saw go back a long way. The practice of using diamonds for cutting hard materials can be traced back to Egypt as far back as 2500 BC. However, the industrial type of diamond wire saw we use today is a much more recent development and originates back to in England in the 1950's, when diamond electroplated beads were threaded onto a multi-strand steel cable. Over the next 30 years various companies refined the process (which was also helped by the production of synthetic diamonds becoming more efficient) and the first commercially viable solution was used at Carrara marble quarries in Italy in the late 1960s.
What's different about the Diamond Wire Saw?
The diamond wire saw cutter differs from others, such as the bandsaw, by using abrasion instead of saw teeth. Thanks to the hardness of diamonds, the abrasion technique can be used to cut through almost any material that is softer than the diamond abrasive. The process also produces less kerf and wasted materials when compared with conventional solid blades. The wire cutter also allows circular cutting on all sides, preventing the wire from getting pinched and is therefore an effective method of resisting compressive forces while cutting a wide range of materials.

Decommissioning Case Study Pack
Learn how portable machine tools solved four tough decommissioning challenges
The Diamond Wire Rope
The rope used on an industrial diamond wire saw machine is a made from a loop of high tensile steel connected by a mechanical joiner. On the outside of the rope are carrier rings, on which diamonds are either sintered or retained by an electroplated layer. The final assembled diamond rope is then coated with an elastomeric compound, which helps to retain the components and to protect against corrosion. This results in a typical diameter over the carrier rings being around 10mm to 11mm.
Machine construction and operation
Each item in the Mirage diamond wire saw cutting machine range is constructed from a high strength and lightweight aluminium frame which includes anode protection to protect against corrosion. All machines have three separate hydraulic circuits, each requiring their own hydraulic supply; these are 'Cut', 'Feed' & 'Clamp'. The adjustable power clamping system uses two hydraulically powered arms which pivot inwards to provide easy and secure remote control mounting on a range of different diameter work pieces.
Features of the Mirage Diamond Wire Saw range
A range of models available capable of cutting 6" to 84" pipe
Hydraulic clamping and auto feed capability
Diver and ROV compatible
Diamond wire saw rental or purchase options available.
Powerful hydraulic drive
User replaceable clamp contact pads, wheels and wheel liners.
Front, back and top lifting swivels
All models designed with as many common parts as possible.
Crimped or continuous loop wires available (48 beads per meter)
Models available for shallow and deep water use
If you have a potential project needing this product right now please click here to get in touch.