Work Safer: Invest in Training and Use Genuine Tools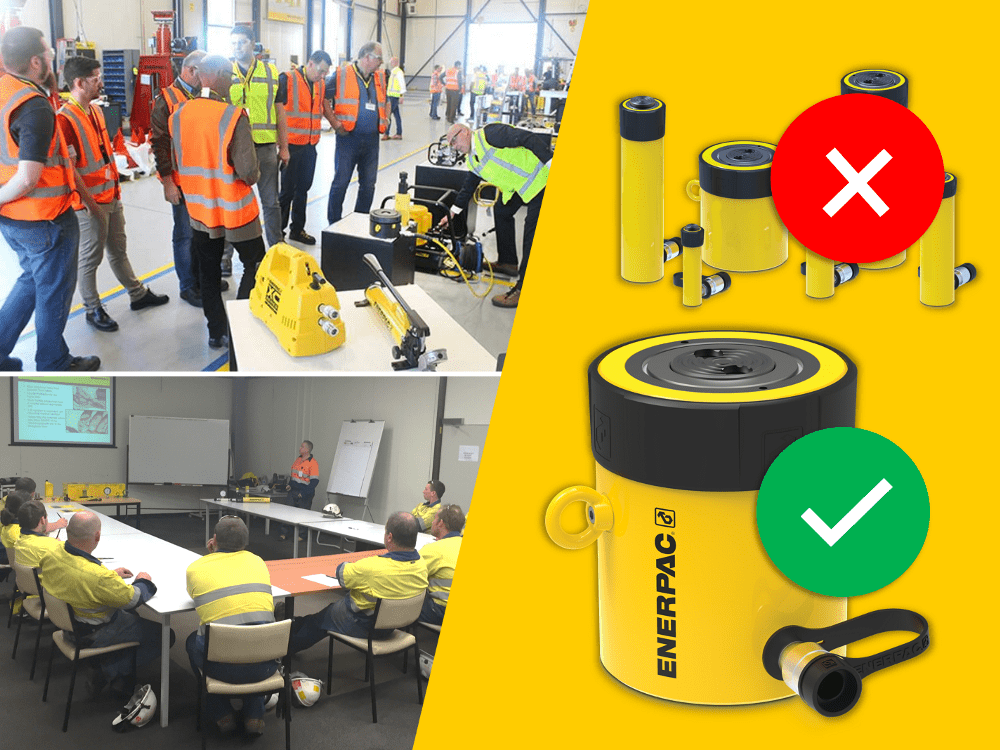 In this, the second of our 'Work Safer' series of blog articles, first we look at the importance of safety training and the benefits it delivers. Then we summarize the importance of using genuine tools instead of counterfeit copies.
Safety Training

Operating high-pressure hydraulic tools involves risk. But with the right training, you will be able to use the tools properly and safely. Equipped with the right knowledge you will be able to work efficiently and reduce risks – not only to yourself – but also to your co-workers and your surrounding environment.

The benefits of safety training include:
Incident reduction: following proper usage and maintenance minimizes risk
Minimizing downtime: tool inspection ensures your tools are ready to perform
Reduced replacement costs – proper maintenance increases the lifecycle of your tools
Formats

Safety training can be delivered in a variety of formats, so there's many different ways to learn.
Job Site Safety Training
Classroom-Based Safety Training
Online Safety Training
Safe Tool Usage Demonstrations
Customized Training
Safety Training Course Content

A good safety training course will include information about the dangers of using hydraulic tools and cover safety guidelines. Case studies and videos help to make the information more memorable, and interactive activities are also a great way to check knowledge.
Training Extras
In addition to delivering training regarding tool safety use, a trainer can help you in other ways, for example:
Visually inspecting your existing tools
Reviewing workshop practices and operations
Assessing your tool stores and maintenance programs
Providing a detailed report summarizing the condition of your tools and suggested improvements
Why You Should Use Genuine Tools
At a first glance, counterfeit products may look the same as ones from reputable brands, but they are far from it! Using cheap counterfeits can put you at risk of cylinder failure, hose bursts, and oil leaks. The consequences of these incidents can be disastrous, so it's not worth taking the risk.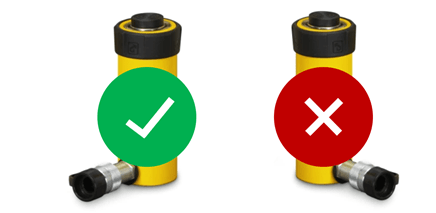 Buying tools from a reputable manufacturer such as Enerpac offers:
Safety: Enerpac tools undergo rigorous certification and testing
Global warranty
Local Support: Full support and backup of an extensive network of Distributors and Service Centres.
Examples of Enerpac Tool Accessories That Put Safety First

Coupler Bleed Tools
Minimize injuries from projectile parts and under-skin hydraulic fluid injections by eliminating unsafe coupler bleeding practices. The Enerpac CT604 relieves hydraulic backpressure by safely bleeding the hydraulic coupler.
Hydraulic Hoses
Thermoplastic 700-Series Hoses have a 4:1 safety factor. The outside jacket is polyurethane to provide maximum abrasion resistance. A strain relief guard is provided on both ends which improves life and durability. Important: it is advisable to change your hose every 6 years
Tilt Saddles
Even the toughest cylinders can be damaged by an excessive side load when they are extended too far, or when the saddle on the end of the plunger fails to make sufficient contact with the load. Greater contact can be achieved using Enerpac Tilt Saddles.
If you are unsure whether you are dealing with an Enerpac Authorized Distributor you can check on our website.