Heat Exchanger Refurbishment: Photo Gallery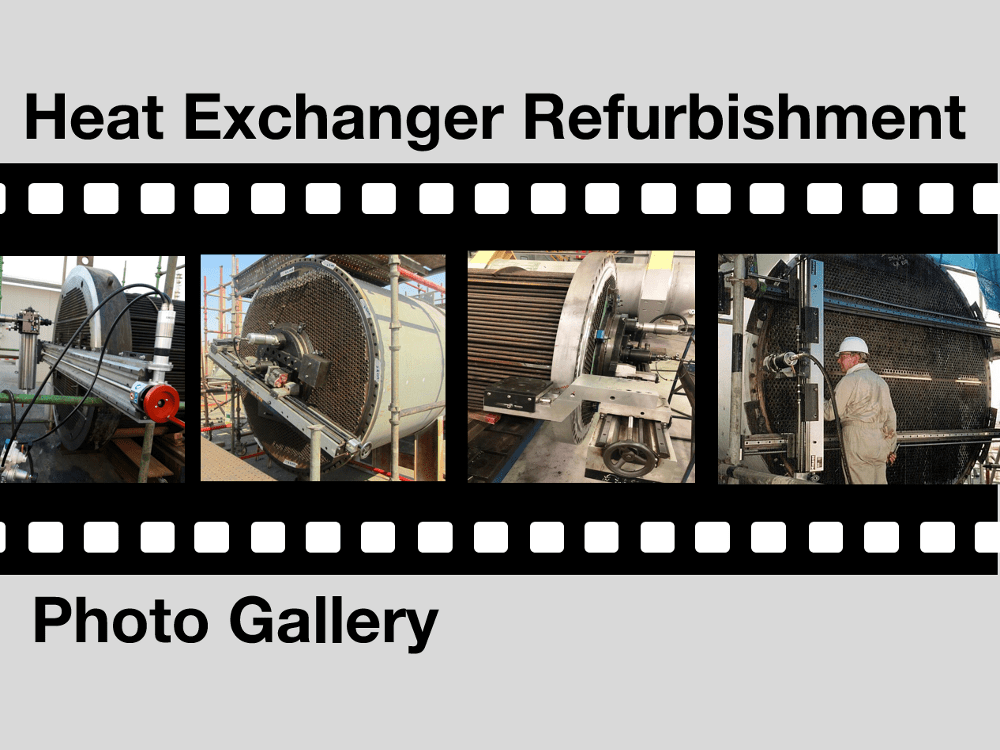 Heat exchangers play a key role in power generation and the oil and gas industry and therefore need to be kept in optimum condition.
There are two key areas that are subject to corrosion and if these leak then the efficiency of the exchanger is compromised. These are the flange faces, and the division slots on the face of the exchanger.
Fortunately these can be restored to a better condition using portable machining tools.
These applications are some of the most common for Mirage Flange Facing Machines and Milling Rails, so we've put together a photo gallery showing these products in use.
The above picture shows a large heat exchanger with a Mirage Milling Rail mounted onto a gantry. The milling head traverses across the face to machine the corroded division slots back to base metal.
The above shows a Mirage MM1000i Flange Facing Machine fixed onto the tube end with a purpose-designed mounting plate. In this case, the machine is fitted with a special accessory used machine the back face (which in this picture is hidden from view).
This picture shows the back facing arm in more detail.
This picture shows a Mirage MM2000i Flange Facer mounted onto the face of the heat exchanger. The MM2000i is ideal because of its ability to machine faces up to 2 meters diameter.
Another heat exchanger with division slots being machined. This time a 3-axis portable milling machine is being used.
Another 3-axis portable milling machine, this time mounted horizontally.
Machining division slots once again. Using a Mirage MR2000 2 metre long Milling rail.
Want to find out more?
Why not browse the Mirage range of flange facing machines? Click below to check out the full range of products available.
If you need help choosing the right product for your heat exchanger project our representatives will be happy to help you. Get in touch here